After the passing of long-time Executive Director, Jane Avery, Community Harvest announced a new Executive Leadership Team in January, 2016. Carmen Cumberland, Executive President, and John R. Wolf, Chief Executive Officer, bring considerable experience to Community Harvest.
Carmen Cumberland, Executive President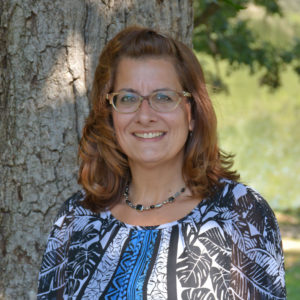 Community Harvest Executive President Carmen Cumberland is a Fort Wayne native and graduated from South Side High School. She was treasurer of the student accounting association, Haley Elementary PTA, and Kiwanis. She holds an Associate Degree in Business, and is currently attending the University of Saint Francis to obtain her Bachelor's Degree in Accounting. Carmen is also a Veteran, having served four years in the United States Navy.
Carmen has been in the non-profit sector for more than seventeen years. After spending two years as the accounting assistant at Catholic Charities, she joined Community Harvest Food Bank in 2001 and served as the Director of Finance and Human Resource Manager.  In that capacity, she was responsible for the development and implementation of the agency budget and worked closely with senior staff and the board of directors.  Carmen also managed Human Resource functions for Community Harvest, including employee recruitment and selection, benefits and compensation, training and development, and employee relations.  In December 2014, Carmen was asked to serve as Interim Executive Director by Community Harvest's Board of Directors.  She maintained her roles in finance and human resource management while leading all aspects of daily operations of the Food Bank as Interim Executive Director.  In January 2016, Carmen officially became Executive President of Community Harvest as part of the new executive leadership team with John Wolf, CHFB CEO.
In 2009, Carmen played an integral role in The Hunger Study conducted by Feeding America, the nation's largest domestic hunger relief charity. In 2017, she and her husband purchased a 23-acre farm, which includes 16 tillable acres. In addition to farming the land, they also plan on raising livestock.
John R. Wolf, Chief Executive Officer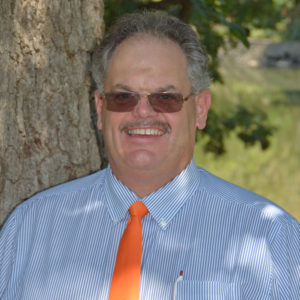 Community Harvest Food Bank CEO John Wolf is originally from St. Louis, Missouri, and started his career at Walmart while attending Southern Illinois University at Edwardsville. After graduating with his Bachelor's degree in Business Administration (Marketing and Management), he continued his career with Walmart, which included the opening of the first Walmart Supercenter in Washington, Missouri. John's career encompassed 14 moves through Illinois, Missouri, Maryland, and Indiana. He spent 24 years as a district/market manager, managing 8-16 Walmart stores, before retiring after 34 years.  During this time, John oversaw all areas of food management, including preparation, safety & sanitation, transportation, and cold-chain management. In addition, he ensured that employee qualifications and quality standards were consistently met.
John has been involved with Community Harvest Food Bank since his first 2005 meeting with Jane Avery, our late Executive Director. His initial involvement began with a pilot market to establish the retail food pickup program. The program has resulted in 1-1.5 million pounds donated annually to Community Harvest since inception. John served on the Community Harvest Board of Directors until 2015, and is a former Board President. In January 2016, he officially became CEO of Community Harvest as part of the new leadership team with Carmen Cumberland, CHFB President.
John is presently working with local farmers to expand the CHFB Gleaning Program. This process reduces food waste by gleaning farmer's fields after harvest. In 2017, the first full year of program operation, 93,750 pounds of fresh produce was rescued and made available to clients.