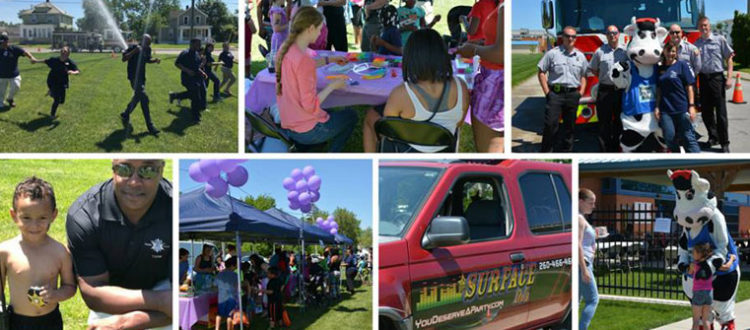 Lunch Patrol Kick Off a Success!
The kick-off event for Community Harvest Food Bank's newest summer feeding program, Lunch Patrol, was a huge success. Kids and parents attended the three hour event, which featured lunch, splash pad, live DJ, interactions with the Fort Wayne Police Department (with Bella the K-9!) and Fort Wayne Fire Department, and many other activities! We are so proud to partner with the YMCA and FWPD to feed kids during summer.
This event was made possible in part by a grant through Feeding America and the New York Times.